Data Recovery from USB Flash, Memory Cards and other media
Tip: Do you need urgent data recovery from failed USB Flash Drive, SSD Disk, Memory Card, Video Camera, PDA, Cell Phone or any other digital media? Order our Express Data Recovery Service!
"All types of media. All systems." Our service portfolio covers virtually all commonly accessible technologies, manufacturers, models, sizes, and media types. We have developed individual procedures and methods for every type of media in order to maximize data recovery.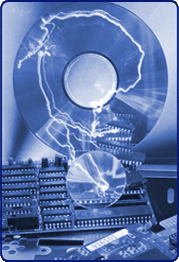 We recover data from all types of digital media
The most common media we support and recover data from:

hard disks
(all types, sizes and interfaces)

flash disks
(USB, PCMCIA etc.)

memory cards
(SmartMedia, CompactFlash incl.
MicroDrive
, MemoryStick + Pro/Duo, xD Picture Card, Multimedia Card, Secure Digital Card etc.)

Blu-ray, HD DVD

DVD (DVD-R, DVD+R, DVD-RW, DVD+RW, DVD-ROM, DVD-RAM)

CD (CD-R, CD-RW, CD-ROM etc.)

floppy
disks
(3,5", 5,25", 8")

magnetic tapes

ZIP, JAZ, Bernoulli

MO, SyQuest

and others
For many years DATARECOVERY has specialized in data recovery from failed RAID Disk Arrays, where we are proud to have constantly been achieving 100% success rate!
We offer a unique service of data retrieval from erased and formatted CD-RW and DVD-RW/DVD+RW disks and also very rare data recovery from mechanically and/or electronically damaged flash disks!
How Data Recovery from failed USB Flash Disk, SSD Drive or other media works
Data recovery from a failed digital media (USB Flash Disk, SSD Drive, Memory Card or any other) can be performed in the following modes:

EXPRESS
- the fastest
data recovery
in urgent cases

STANDARD
- during working hours

ECONOMY
- if speed is not important for you and you rather prefer low cost