Damaged File Recovery
Incorrectly saved or damaged files cause nightmares for computer users. An all too common situation, unfortunately, often goes as such: after several hours of work an application program or system fails, damaging the document or rendering it unreadable or irretrievable. Countless hours of work are lost that way.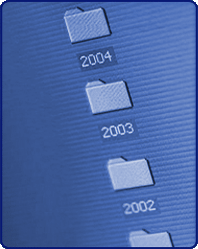 Such faults are very unpleasant also from the data-recovery point of view. Majority of types of files are very complicated and the restoration of data requires knowledge of internal structures that are very often not documented and protected.
We also offer the removal of forgotten passwords from the files. Due to continuously improving protection systems, however, this is becoming less effective.
Despite appearances, all is not lost. We are able to restore data from damaged file systems of, for example, the following applications:

Office (Word, Excel, PowerPoint, Access)

electronic mail (Outlook, Outlook Express, Netscape, Mozilla)

archives (ZIP, RAR, ACE)

and others