Data Recovery from RAID Disk Arrays
Tip: Do you need urgent data recovery from a RAID disk array? Order our Express Data Recovery Service!
DATARECOVERY specializes on RAID arrays (redundant array of independent disks) – multiple independent hard drives – and disk array recovery. Thanks to our unique technologies and know-how we achieve 100% success rate in data recovery from RAID disk arrays in every single case and we are able to recover data from damaged RAID disk arrays without knowledge of the exact configuration and without the original controller!
Our experience is appreciated also by our customers abroad, where "their" companies specialized in data recovery were not able to help.
RAID Disk Array Levels
We recover data from all RAID levels:

RAID
0 (stripe)

RAID
1 (mirror)

RAID
2 (ECC)

RAID
3, 4 (parity)

RAID
5, 5E, 5EE, 6 (
distributed
parity)

combined and derived (
RAID
0+1,
RAID
10, ...)

special and proprietary

And all RAID types:

hardware
(controller performs all the functions)

pseudo-
hardware
(the controller functions only as the interface, all the computational functions are performed by software)

software (typically Linux, LVM, dynamic
disks
, among others)
Reasons for data loss on RAID Disk Arrays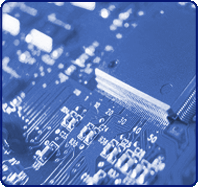 The most common reasons for data inaccessibility on RAID disk arrays are:

the
loss
of configuration of the
array

defective controller

one or more failed
drives

partial overwriting

wrong parity calculation

incorrect
array
initialization

loss
of relocation information

hard disk
failure

How Data Recovery from a failed RAID Disk Array works
Required for a successful data recovery from a RAID Disk Array is that a sufficient number of its components, i.e. hard disk drives, is functional. If necessary, as the first step we will recover data from the failed hard drives the RAID Disk Array consists of.
The saved data can be recorded on:

the original
array
(if the controller and the
disks
are functional) or we replace the failed
drives
with new ones

a single
hard disk
(no redundancy)

or according to your preference
Data recovery from a failed RAID Disk Array can be performed in the following modes:

EXPRESS
- the fastest
data recovery
in urgent cases

STANDARD
- during working hours

ECONOMY
- if speed is not important for you and you rather prefer low cost
In all cases we make so-called bit-by-bit copy of data. In the majority of cases it is possible to use the system after the recovery of data without reinstallation!

The many years of experience constantly prove our motto, which is especially true for disk arrays:

"We recover what others can't!"