DATARECOVERY
Ltd. is a private company with both a long tradition and the latest know-how, specialized in
data recovery
from digital media. The history of
DATARECOVERY dates
from 1991, when we first applied our experience with
data
processing toward the
recovery
of digital
data
. Subsequently, the growing demand for such ability led to the commitment of our services to
data analysis, processing and recovery
.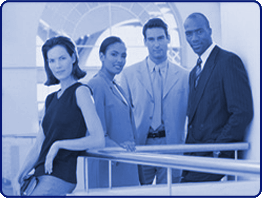 With the development of our own technologies, and the acquisition and implementation of other, we became No. 1 on the local market with a growing international client base. We continue to add and develop new technologies and
data
-
recovery
consultancy services. We now offer
the widest range
of
data
-
recovery
services in Middle Europe from media and from operating and
file
systems.

It is not only our technical ability and know-how that
distinguishes
us, but also our commitment to excellence in client care. Our client base includes multinational companies, medium-sized businesses, public institutions, and individuals, who also receive the highest standards of dedication, efficiency, and integrity.

"DATARECOVERY"
is a registered trademark of
DATARECOVERY
, s.r.o., Petržílkova 1436/35, Prague 5. ID 27174719, CR C 101988, City Court Prague.