Other than safeguards from external threats, the material safety of your
data
is often overlooked. Sensitive information is stored on all manner of electronic media, be that
data
personal, business, or technological. Material protection against the abuse of such information is a highly important issue.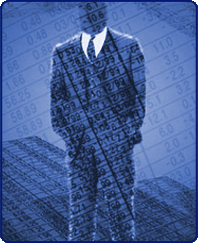 DATARECOVERY
pays utmost attention to the safety and integrity of client
data
. The privacy and protection of your
data
is our absolute guarantee, and we can proudly cite the perfect record of our company in that regard.

According to the law, all copies of any
recovered data
have to be
erased
from our
files
within 30 days upon the delivery the
recovered data
to a client.

In some cases we are prepared to offer clients
special terms
concerning
data
safety.


Data
of damaged media will be
erased
according to your requirements and according to the standard of the U.S. Department of Defense 5220.22-M clearing and sanitization matrix, including degaussing and chemical or mechanical
liquidation
.
You can read more about data destruction here
.

There is also a three-tiered protection system in the laboratory itself, involving the most up-to-
date
safety and monitoring equipment, connected round the clock to a centralized surveillance monitor.