Data Recovery from Hard Disks, Hard Drives, HDD
Tip: Do you need urgent data recovery from hard disk drive (HDD)? Order our Express Data Recovery Service!
The most commonly used high-capacity media are hard disks, whether traditional, SSD or in RAID Disk Arrays. This media has gone through generations of development and continues to do so exponentially. To keep apace of the rapidly changing technology, we cooperate with hard-disk manufacturers in our continuous development of our own data-recovery services and technology. This, alongside our long history, enables us to recover data from obsolete hard disks to state-of-the-art ones.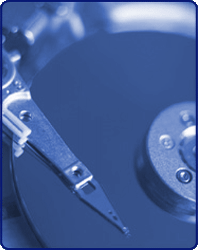 We recover data from all types of hard disk drives
We recognize and recover from disks of all interfaces:

ST-506 (MFM, RLL), ESDI

SCSI, FC (FC-AL), iSCSI

Serial Attached SCSI (SAS), SSA

ATA (IDE, EIDE, Parallel ATA)

Serial ATA (SATA, eSATA)

USB, IEEE-1394 (FireWire, i.Link)

PCMCIA, CardBus

CompactFlash

and some others

We support all generally used size formats:

5,25"

3,5"

2,5"

1,8"

1" (e.g. IBM
MicroDrive
)

0,85"

We have rich experience in data recovery from hard disk drives of all brands:

Seagate – notebook, server and desktop
HDD
's;

Quantum
drives
, both IDE and SCSI;

Western Digital (WD)
HDD
's of all capacities and interfaces;

Hard disks
by Maxtor (now Seagate);

Notebook
HDD
's by Toshiba;

Server, notebook and desktop
harddisks
made by Fujitsu;

Hitachi
HDD
's – SCSI, SATA, IDE as well as others;

IBM
hard disk drives
(now Hitachi);

Hewlett Packard (HP) brand, incl. OEM
HDD
's made by Seagate, Fujitsu, IBM etc.;

Ancient Conner
harddisks
(now Seagate);

Samsung
hard drives
– both external and internal, desktop and notebook;

ExcelStor
drives
(licensed IBM technology);

And many others.
Our specialty is Data Recovery from failed RAID Disk Arrays of all types, variants and configurations.
Hard disk drives damages
Thanks to the variety of technologies used, the large amounts of standardized types, and the various operating conditions, the list of problems that can afflict hard disks and that can cause data loss is almost indefinite.
Below we name only the basic types of damage, which we deal with most frequently: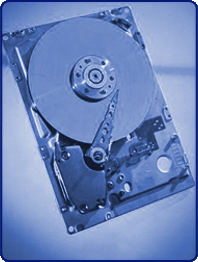 Electronic

outer electronics (motor controller, broken
data
path)

inner electronics (pre-amplifier, motor)

re-written
servodata
/ service area

Mechanical

scratched plates

broken heads

seized bearings

damaged
servodata
/ service area

off-axis plates

We often see so-called software errors that can cause damage of modules in the service area and/or
file
system (partial re-writing or
erasing
).

Further description of software damages can be here:
Data Recovery: Operating and file systems
How Data Recovery from a failed Hard Disk Drive works
In all of these cases we make bit-by-bit copies of data. In the majority of cases it is then possible to use the system after data recovery without having to re-install it!
Data recovery from a failed Hard Disk Disk Drive can be performed in the following modes:

EXPRESS
- the fastest
data recovery
in urgent cases

STANDARD
- during working hours

ECONOMY
- if speed is not important for you and you rather prefer low cost
If none of the situations described above seems to describe your data loss please do not hesitate to contact us. We will gladly advise on the best next steps and as regards recommended solutions – because, the truth is, that:
"We recover what others can't!"