Secure Data Destruction
Besides data recovery we also offer certified secure data destruction in compliance to the US DoD, DIN and NSA standards as well as ecological data media disposal.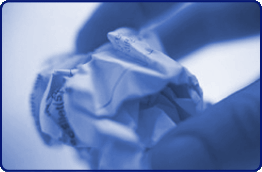 Methods of Data Destruction
We offer different methods for each media type, condition, and the requirements for preserving the warranty. Below is the basic overview of data destruction methods according to clearing and sanitizing standard of the U.S. Department of Defense 5220.22-M Clearing and Sanitization Matrix:

degaussing (a, b)

overwriting (c)

multiple overwriting (d, e)

physical destruction – chemical, mechanical (m)
Ecological Data Media Disposal
DATARECOVERY provides both mass and individual ecological disposal of data media as required by the law:

paper (also laminated)

plastic materials (e.g. bank / identification cards)

digital magnetic and optic
data
media (
hard disk drives
, Flash, CD, DVD, floppy
disks
, magnetic tapes etc.)

and others
Data Destruction Prices
Media type
Condition
Requirement for preserving the warranty
Applicable method (see above)
Functionality of media after erasure
price/ea (excl. VAT)
hard disks, diskettes, ZIP, JAZ, magnetic tapes
damaged

yes

a, b

no

3.20 – 24 €

no

m

no

0.80 – 22 €
functional

c, d, e

yes

20 – 48 €
CD/DVD/Blu-ray

m

no

0.20 – 1.60 €


The final price depends on the total amount of media and their types. We offer significant
discounts
when
erasing
larger amounts of media. For further information, please contact our
sales department
.

You receive a certificate about the secure
data
destruction and/or ecological
data
media
disposal
.

WARNING: OUR DATA DESTRUCTION IS FINAL!
IT IS IMPOSSIBLE TO RECOVER OR RESTORE THE DATA AFTERWARDS!!!