In today's world, most information is saved in digital formats. Modern technologies offer many advantages: they can significantly shorten your work time and they thus make our lives more comfortable. Nevertheless, there are also some dangers associated with digitalization, which we usually realize only when it is too late.

No technology is without danger and no safeguards are 100% infallible. The processing and storage of
data
offers no exception.

What then is
data recovery
? Imagine any situation in which you cannot access digitally stored
data
. Prevention can significantly lower, but never completely eliminate, such risks. There are many factors influencing individual cases of
data loss
, so solutions have to be tailor-made. Only then can their consequences be minimized.

The transformation of digital technologies into our everyday life brings different integration requirements, which also relate to
data
media. There are many different kinds of electromagnetic, optical, mechanical and other
data
media. We have thus learned their specific functions, main features, and technical specifics in order to provide the best service to our clients.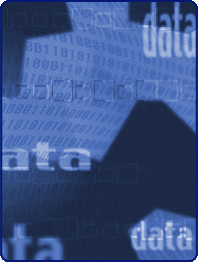 The same variability among
data
-saving technologies pertains to applications that work directly with
data
. Developments in this field are incredibly fast, but by monitoring, studying, and via applied research can offer
data
-
recovery
services related to almost any type of operating or
file
system.

The damage does not have to apply only to
data
media as such.
Data
can become inaccessible on different levels, for example with
files
, and does not necessarily have to be of a technical origin. We thus also offer
data recovery
from physically damaged
files
and the renewal of access to documents protected by passwords.

Regardless whether it is a commonplace
disorder
or a unique phenomenon leading to deep damage, our team of devoted and educated specialists is prepared to individually handle the most unpredictable situations of
data loss
.